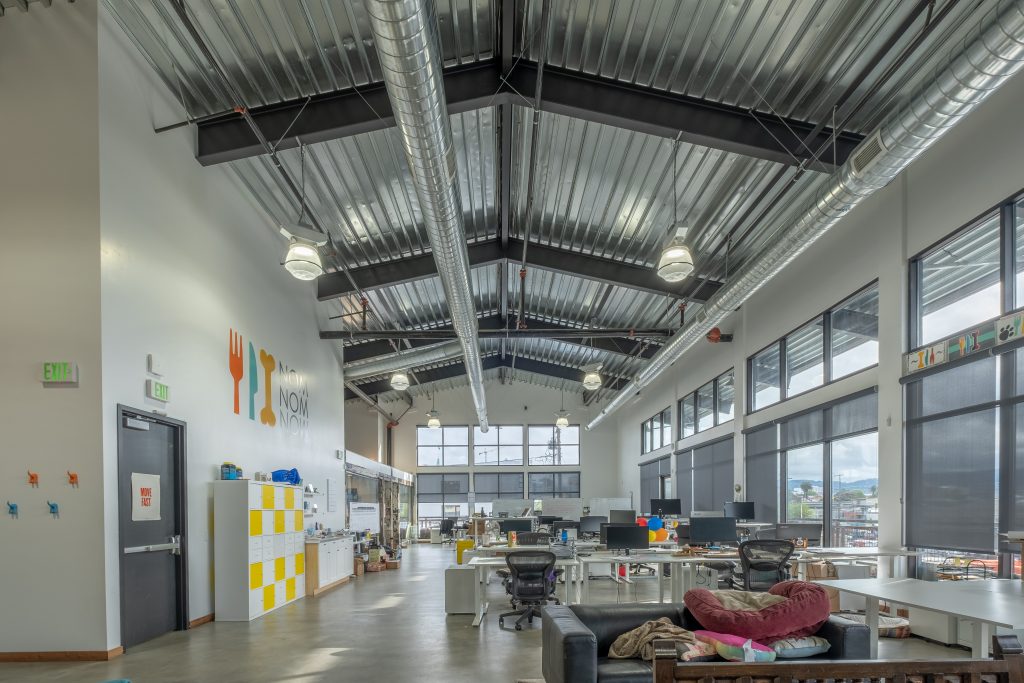 In 2018, the development team finished a complete overhaul of the original produce warehouse while adding a second floor of office space and outdoor patio.  The four brick walls are the only original pieces of the produce warehouse.
Both floors are available for lease and can be combined for one business. The ground floor is 5,000 square feet and is equipped with two ADA restrooms, two means of egress, kitchenette, HVAC, fiber and much more. This space is ideal for retail, commercial and office alike.
The second floor is 3,300 square feet and is equipped with a wheelchair lift, two ADA restrooms, HVAC, kitchenette, two conference rooms/private offices and a 1,200 square foot wraparound deck.
The property is located across the street from the new Cellarmaker Brewery and a short distance to the waterfront.